Rent to Own Homes | About Us | DMDC Realty | Rent to Own
ABOUT US
DMDC REALTY
A Real Estate firm that dares every one to have their OWN Home. We are a true believer that renting is not an option especially for people who cannot afford to go for Big Down payments of houses and Condos. Hence, we strive to offer Homes that are QUALITY, AFFORDABLE and lastly NO DOWNPAYMENT.
DMDC REALTY explores different Rent to Own houses to help client's that are working in Manila and Makati. Hence, we look for great locations that are near and that provides the least amount of cash out.
VISION & PARTNERS (PAGIBIG, PEAKLAND, HOMEMARK, CHARLES BUILDER)
As a Real Estate Firm, we are in partnership with Good and Trustworthy developers that are not only after profit but also has the same Vision with us: Provide AFFORDABLE HOUSES for Quality Filipinos. Home for every Juan – The Rent to Own Homes. Most of the Subdivisions we offer are also under PAGIBIG which offers the lowest interest rate and gives.
DREAM BIG, Avail our Rent to own Homes!
 We are after clients who are bold enough to DREAM! We want to be a part of the Solution and an avenue for Clients to avail houses.
 NO Down payments? Sure! We'll find you Subdivisions that Offers NO DOWNPAYMENTS.
Picking the right house?  We'll explain everything you need to know especially its advantage and disadvantage for your family.
OUR TEAM
Facebook
Twitter
LinkedIn
Google Plus
Ms. Lyn
Marketing Staff
This Lady will find you Affordable houses near Manila Area. NO Down, NO equity? Its easy for her to give you great deals!
Tel: 0998 545 5350
Location: Manila
Facebook
Twitter
LinkedIn
Ms. Donna
Marketing Supervisor
If you are near MAKATI, ALABANG, LAS PINAS AND PARANAQUE area. This Lady can find you the best rent to own homes around your area.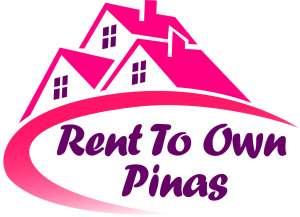 DMDC REAL ESTATE is not just about looking for houses and going for tripping. As brokers, we want to give First Hand consultation regarding the rent to own homes you are looking.
Whether it has a good value in the future, near your workplace or great place to stay for your family. We'll be there to guide you every step of the way.